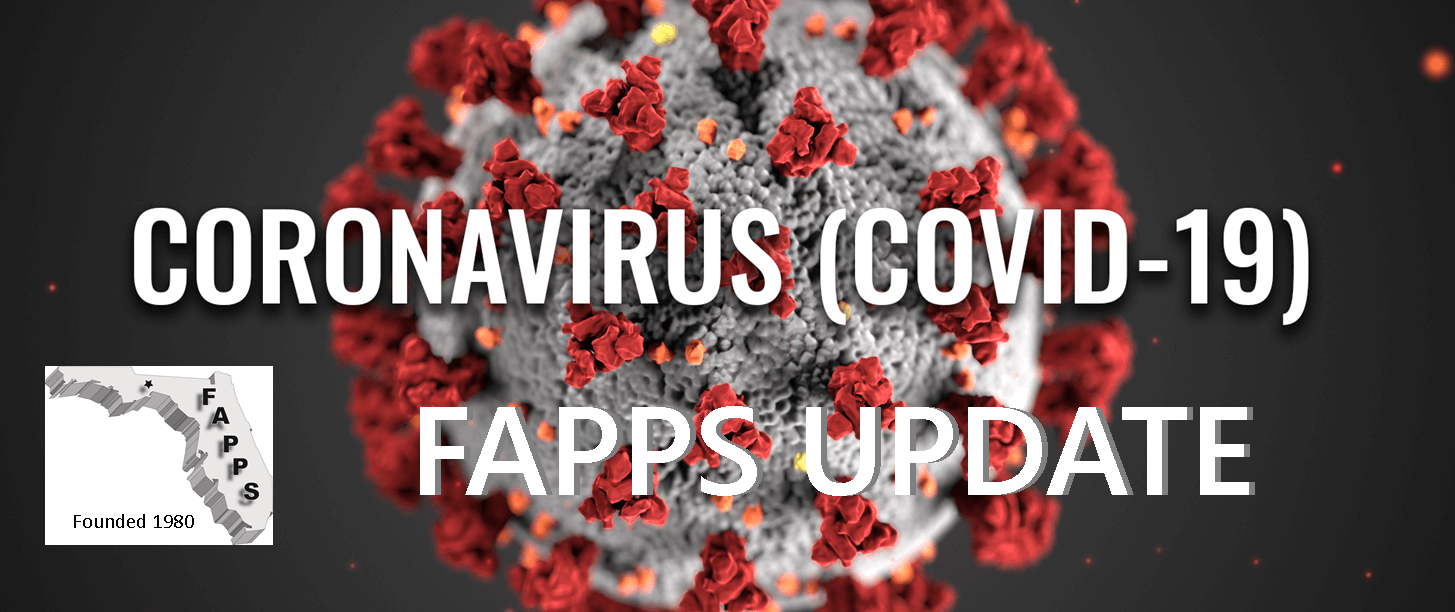 Courts in Florida are instituting local Administrative Orders regarding service of process due to the Coronavirus. The most current up to date information can be found on our Facebook page.
Information regarding Administrative Orders can be found by Circuit at the Florida Courts page through this link.
The Florida Clerk's website is an additional source of local information. You can select each county through this link.
The Florida Bar has published resources and information.
If you have information to share about your county or state, email it to administrator@fapps.org for publication. We will not be updating this page on a regular basis, only the Facebook page.
Update as of March 23, 2020:
Indian River State College continues to closely monitor the evolving Coronavirus outbreak. The health and safety of students, faculty, and staff is the highest priority and IRSC officials are working closely with local, state, and federal agencies to share the most updated information.
All CCTI classes are postponed until after April 15. At that time IRSC will re-evaluate the situation. Please email cgifford@irsc.edu if a refund is required. Thank You for your patience while dealing with this situation.
Please monitor www.IRSC.edu for detailed information on closures due to the Coronavirus.
Update as of March 19, 2020:
19th Judicial Circuit (Indian River, St. Lucie, Martin, and Okeechobee Counties) has suspended service of process until further notice.
18th Judicial Circuit (Brevard and Seminole County) has suspended service of process in Eviction, Ejectment, and Foreclosure cases until April 15, 2020.
We encourage everyone to follow the recommended guidelines established by the CDC.
As we work through this difficult situation, make sure to take care of yourselves and each other. If you are out serving, be sure to take additional precautions to ensure your safety and those that you come in contact with.
On behalf of the Board,
Bob Musser, President
BobM@dbsinfo.com